American Heart Association CPR Classes Milwaukee
The American Heart Association's "BLS For Healthcare Providers" course is designed for healthcare professionals who work in a number of different settings, including:
Hospitals
Outpatient Clinics
Doctors' Offices
Dentists' Offices
Assisted Living Facilities
Convalescent Facilities
Mental Health Facilities
Students Preparing To Take Any Healthcare Class
Please call us at 414-455-4985 if you have any questions about which course you should take, to sign up for a class, or any other questions about Milwaukee CPR Classes. The BLS for Healthcare Providers course is $55.00. You receive your certification card at the end of class.

Hands Only CPR
CPR Certification Milwaukee
Hands Only CPR is performed in just two easy steps:
Check to see if the victim is responsive. If the person doesn't respond, call 911. In the vast majority of areas, the dispatcher who answers your call will be able to assist you.
Begin compressing on the chest. With your hands on the center of the victim's chest, push down AT LEAST 2 INCHES. Keep pressing hard and fast. Press at a rate of AT LEAST 100/MINUTE.

Chain Of Survival
CPR CLASSES MILWAUKEE
The Chain of Survival for someone who has gone into cardiac arrest is made up of 5 links:
Recognizing that a victim has gone into cardiac arrest, and calling 911 immediately
Immediate start of CPR(Cardio Pulmonary Resuscitation) with chest compressions being the main focus
The use of an AED(Automatic External Defibrillator) as soon as possible
Rapid introduction of ACLS(Advanced Cardiac Life Support)
Intensive care focused on post-cardiac arrest
The chances of recovery from strokes, heart attacks, & other emergencies can be improved greatly with an effective Chain of Survival.
First Aid Training
When in the workplace, the main concern of employers is the safety of their employees. This is why first aid training in Milwaukee is preferred. You can receive first aid training in a variety of places including both community and private organizations.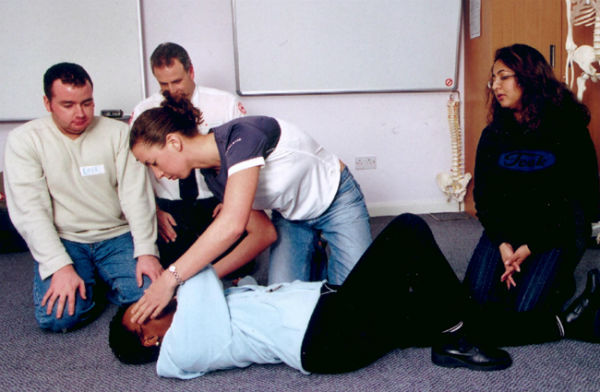 Nowadays, there are a large number of companies in Wisconsin that require up-to-date certificates from their employees. Staff members who are properly trained are in huge demand in companies, facilities, schools and gyms that utilize Automated External Defibrillation equipment. The fact that first aid training has increased over the years gives employers and applicants the upper advantage.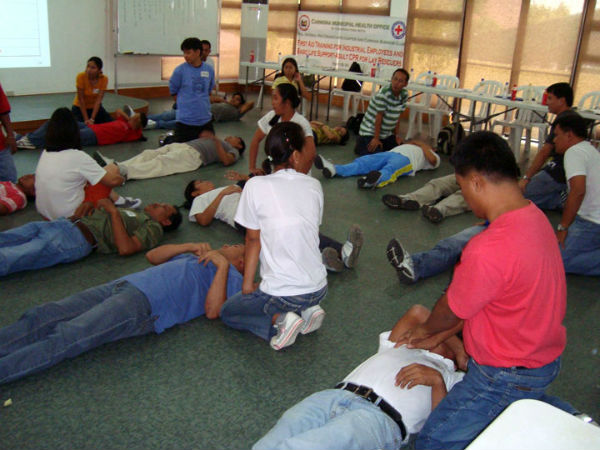 Advantages Of Learning First Aid And CPR
You will be offered lower insurance premiums by taking an American Heart Association Milwaukee first aid course. This is because insurance companies are more than willing to offer lower rates for people who are prepared for emergencies. You reduce your risk through these courses, and therefore are better equipped to negotiate better rates with these companies.
Milwaukee Wi companies are also offered discounted corporate insurance premiums by having employees that have first aid/CPR training. Safety in the workplace is extremely important. By employing applicants who have first aid training, employers can be assured this safety. It is recommended by HIPAA for corporations to obtain CPR and first aid training to assure safety and reduce the risk of litigation.
It is a highly competitive market for jobs these days and by adding American Heart Association first aid training on their resumes, job applicants can increase their chances of being hired. This training will allow the applicants to rise above other applicants who do not have this training. Therefore, by obtaining a first aid certificate you are already standing out to potential employers.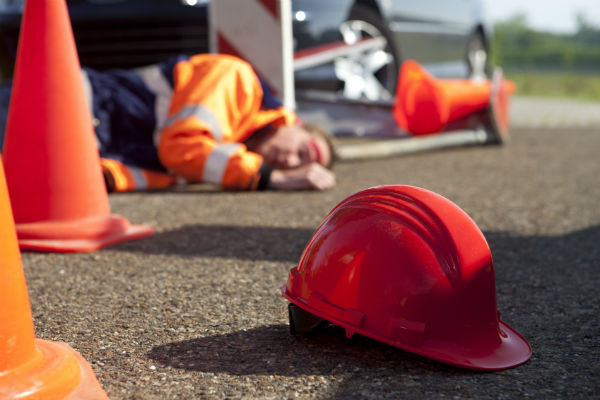 Whether you are the business owner or the job applicant, this Milwaukee CPR & First Aid certification course is highly recommended. You can never be too sure when medical help will be needed either in the office or even in your own home. Having this type of training under your belt will make a huge difference in the time of emergency.
Although none of us wishes to have to utilize these type of skills in an emergency. Life is very unpredictable and emergencies will happen, so it is best to have this First Aid training. The best thing you can do for your family, friends, and business colleagues is to get first aid training.
You will find various institutes that offer CPR and first aid training courses. By hiring applicants with this type of training, you can feel confident that your company will be compliant with both provincial and federal occupational health and safety legislation.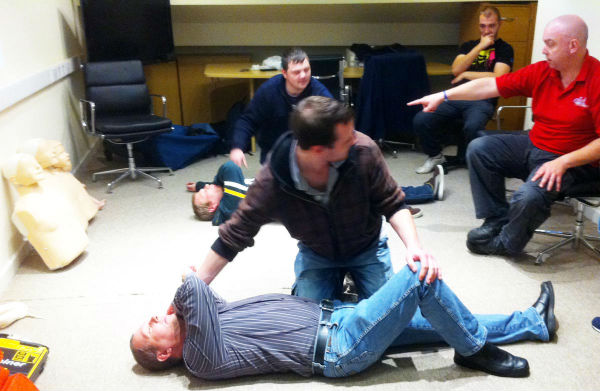 You can find American Heart Association First Aid & CPR instructors in Milwaukee who teach this training through presentations, Instructional posters, exercises, skills practice and demonstration and more. In addition there is material and training that include Automated External Defibrillator training, splinting material, mannequins for CPR, inhalers, bandages, first aid kits and auto-injector trainers.